Lucía Mendoza Galería, Madrid // https://luciamendoza.es/exposiciones/desorden-entropia/ // May 29 to July 27, 2021
The sculptures and the photographs that we can see in this exhibition are the result of an experimental work developed in collaboration with Dr. María Lourdes Fernández Díaz, professor of Geology, in the Complutense University of Madrid, and carried out in the laboratories as a plausible alternative to CO2 emissions. The result of this process is the formation of new minerals from an already existent rock, which can be seen in detail in the image captured by an electron microscope.
These are new mineral formations that result from CO2 transformation into solid (CO2 sequestration through mineral carbonation and formation of carbonates –calcite, magnesite y siderite– under hydrothermal conditions). A new alternative that allows storing CO2 in solid form.
Experts, in an effort to avoid the worst impacts of climate change, believe that billions of tons of CO2 can be captured and stored underground. This is how a new project begins in Iceland in 2012, in which scientists from that region injected hundreds of tons of water and carbon dioxide more than 2000 meters deep into layers of porous basaltic rock. In this way, it has been possible to generate an alternative to store part of the carbon dioxide emitted by power plants and industries.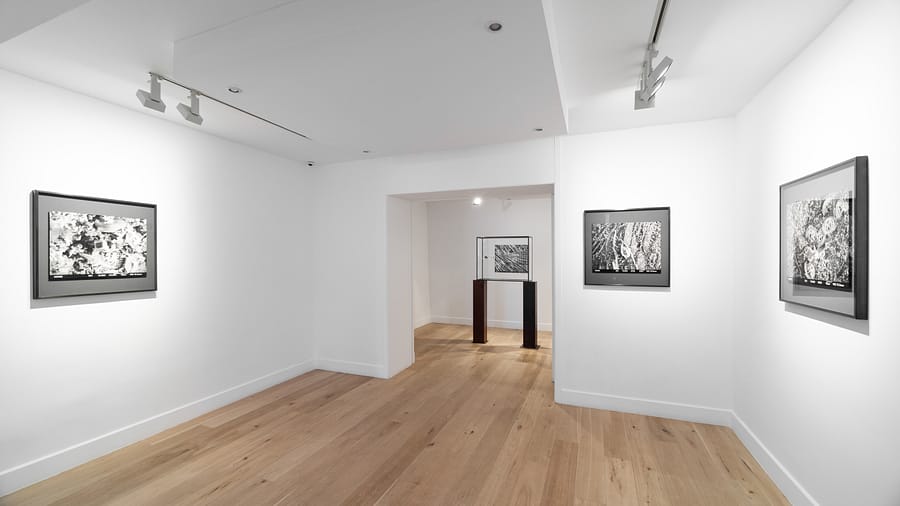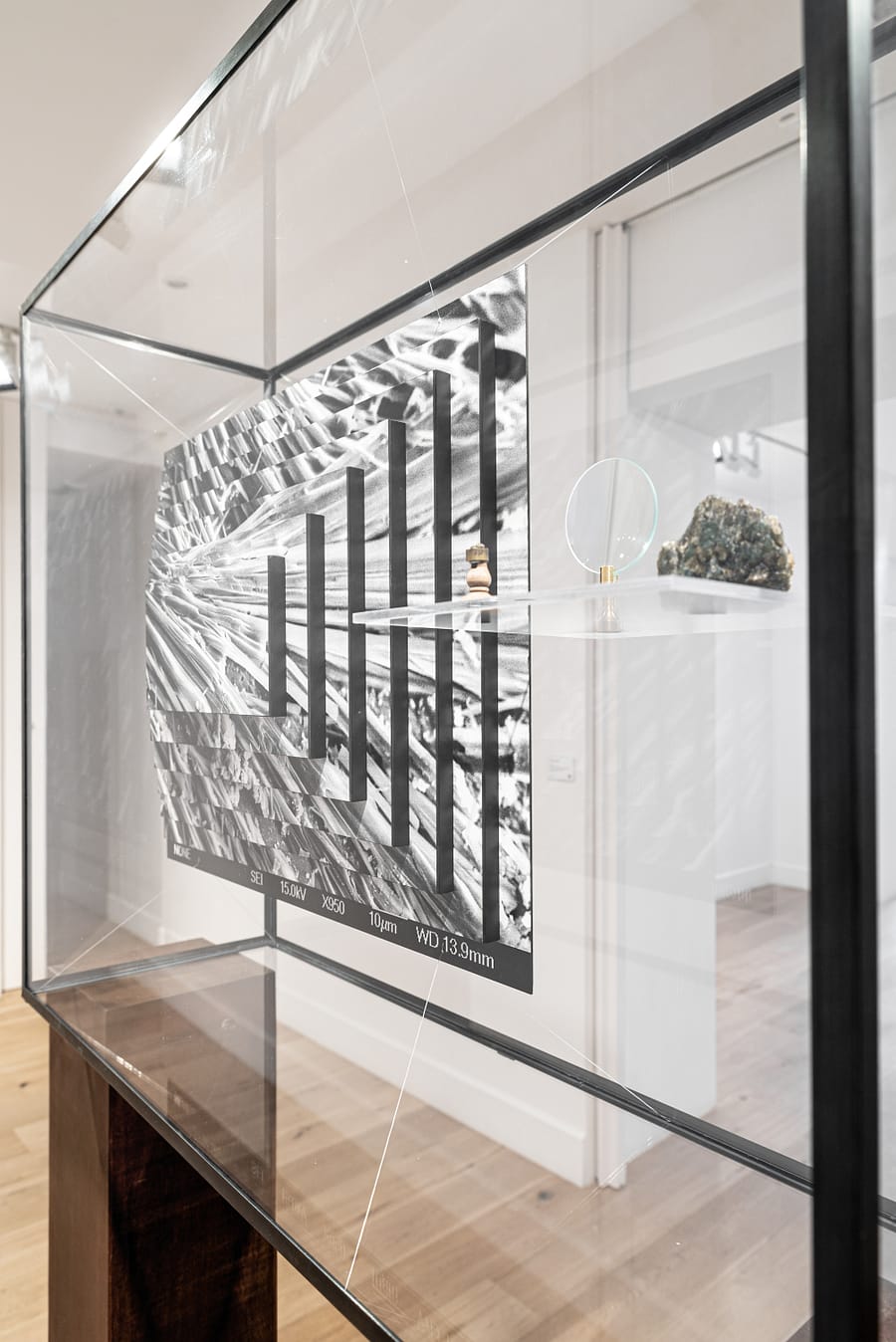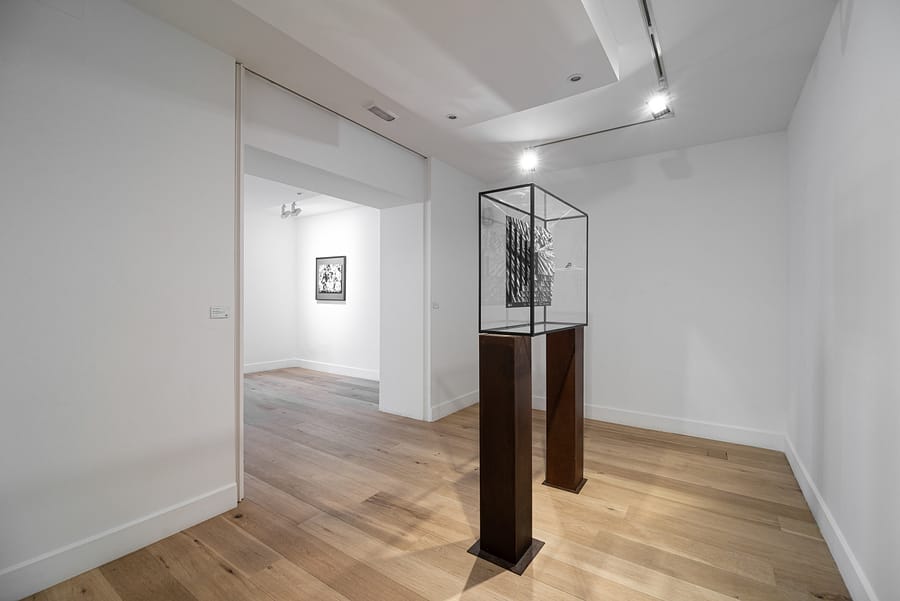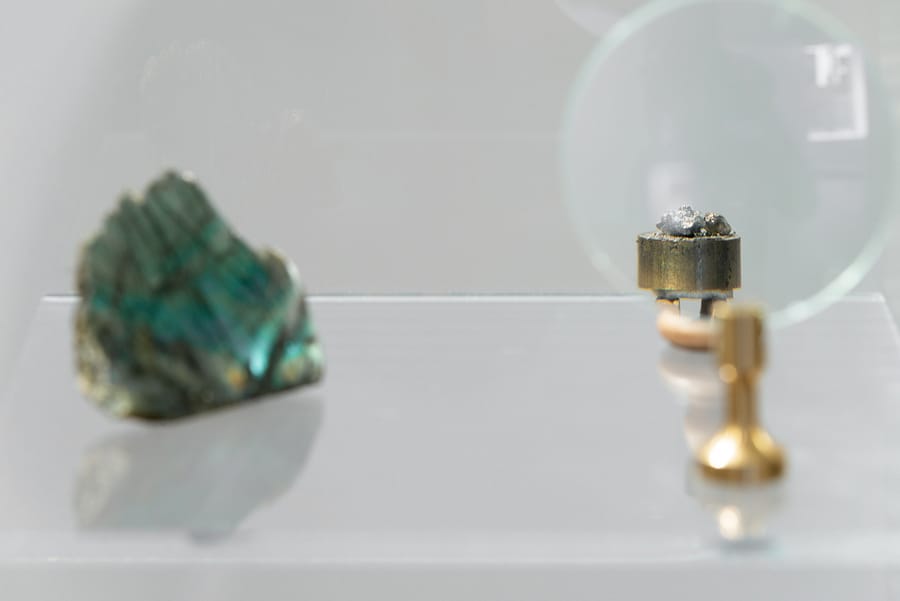 Untitled – Fixed Carbon series, 2021 // Archival inkjet on baryta paper (silver gelatine), new mineral formations result of CO2 transformation into solid (CO2 sequestration through mineral carbonation and formation of carbonates –calcite, magnesite y siderite– under hydrothermal condition // 90 x 31 x 74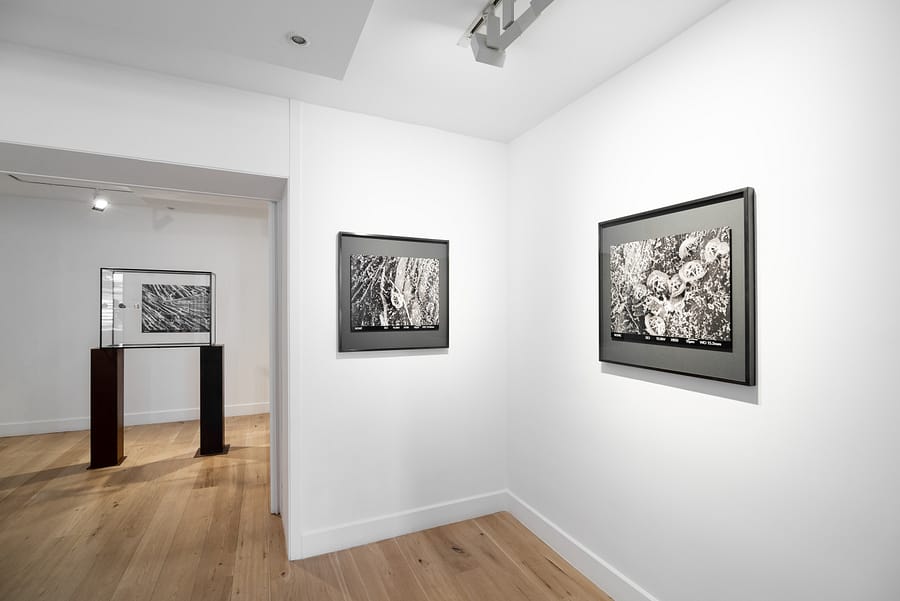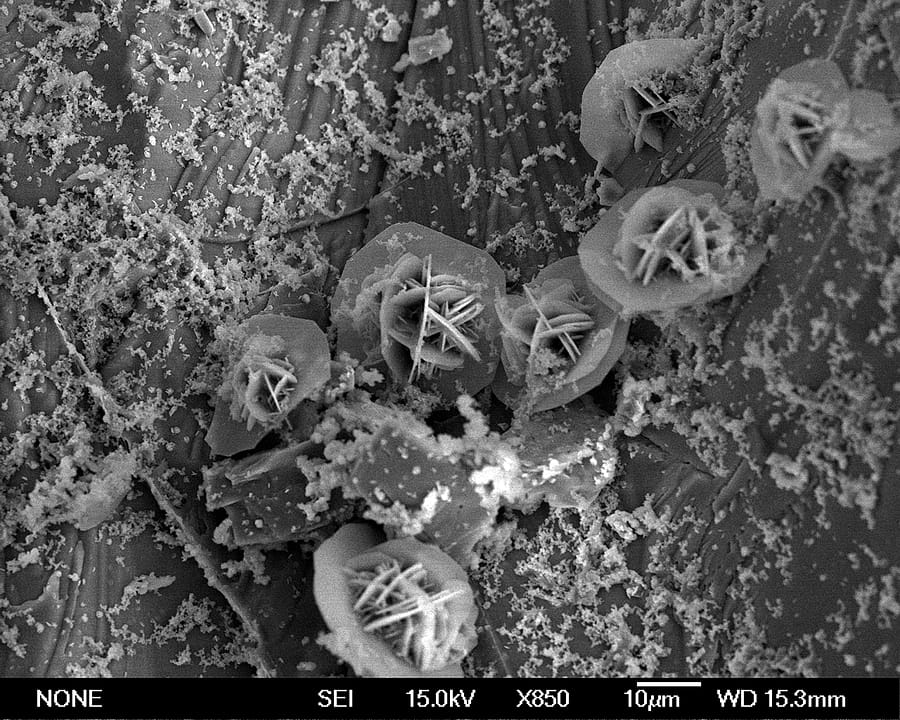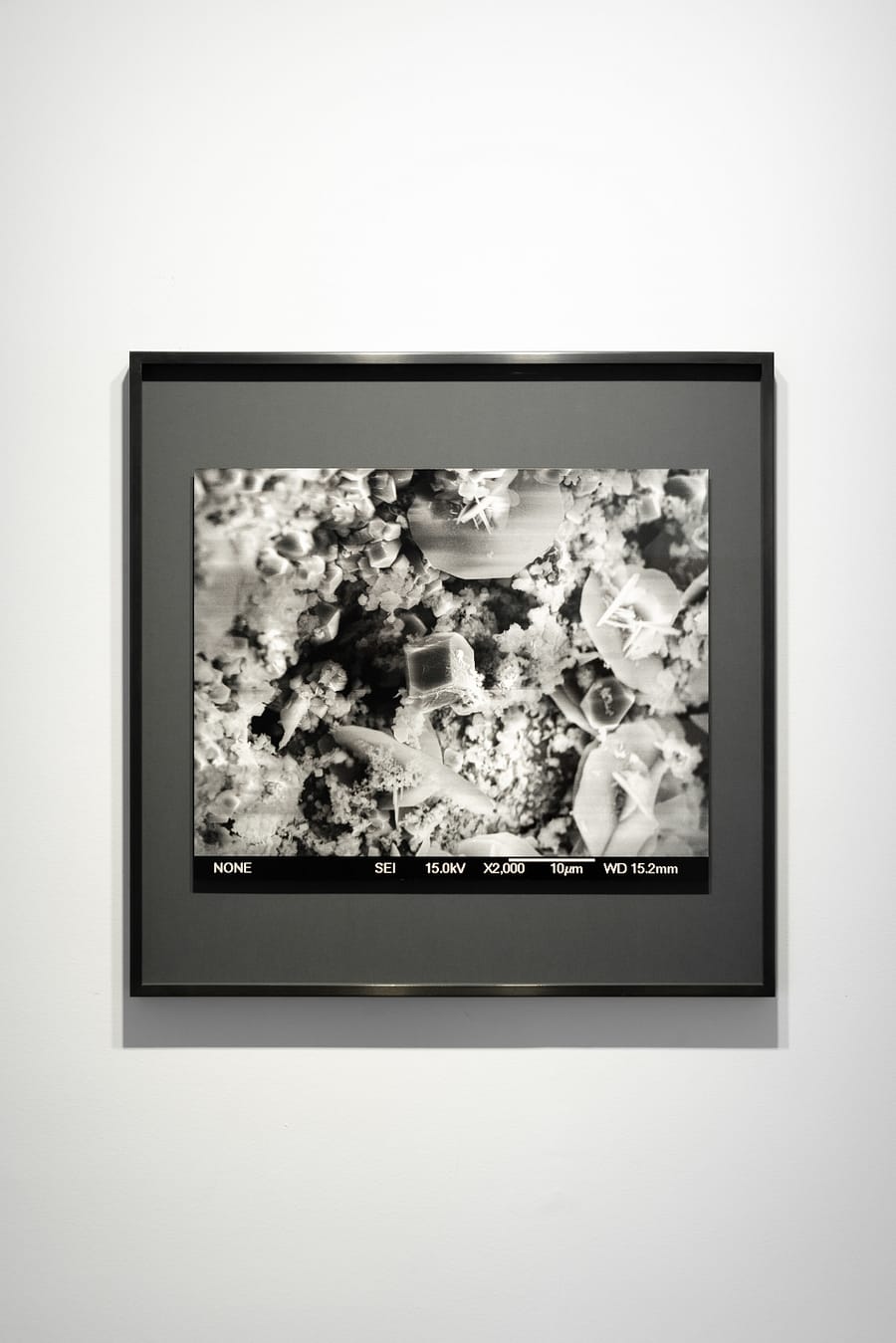 Anortita I. Fixed Carbon Series – Carbon sequestration I. 2018 // Archival inkjet on Hahnemühle paper // 75x75cm //Copy 1/5 // Electron microscope image. Formation of new minerals such as calcite (CaCO3) resulting from the CO2 sequestration experiment from a plagioclase (Ca, Na) (Al, Si) 3O8. Research and experiment developed with Dr. María Lourdes Fernández Díaz (Professor at the Faculty of Geological Sciences)